Bio Nappy Liners 100 per pack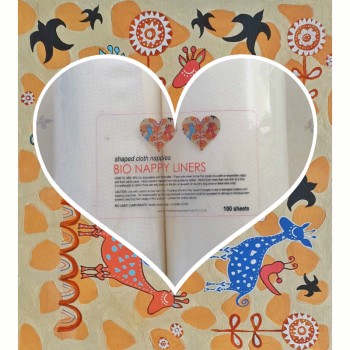 BIODEGRADABLE AND FLUSHABLE NAPPY LINERS – 100'S (20/40cm)

What is a biodegradable and flushable nappy liner? Mother Nature's bio-liners
protect the nappy
from becoming heavily soiled. Urine passes through, and the solid bits are held by the liner. The whole liner can then be
flushed
down the toilet. Our liners are
larger and firmer than most
, which means they seldom miss the messy bits! The full biodegrading process takes roughly 30 days. Liner Components: Mostly wood pulp + a binder.

Potty training tip:
Use these biodegradable & flushable liners to line the bottom of the potty. After use, flush them down the toilet! No need to deal with a messy dirty potty!

Wet-only liners can be washed once in a mesh bag or old pillowcase with the nappies to extend their use (the paper is designed to hold liquid).

Caution:
Because the liners take a full month to bio-degrade please only flush one bio-liner at a time. Flushing may cause blockages in old or damaged systems and washing machines. No responsibility by the manufacturer or distributors shall be accepted for damage to individual drain systems resulting from the use of this product.