Reusable Sanitary Pads Set Pack of 10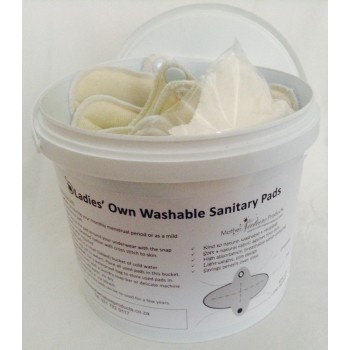 This Sanitary Pads pack contains the following:
10 cloth / washable sanitary pads
1 small lidded bucket
1 small packet of salt for pre-soaking
User instructions:
Our set pack is enough to get you started on using cloth sanitary pads which can be used over your menstrual periods, as maternity pads or mild incontinence pads. Our set pack makes a wonderful charitable gift to a woman in need of pads.
Our pads come in a variety of soft pastel colours and our packs are packed according to what is available.