100% Cotton Washable Wipes 4-pack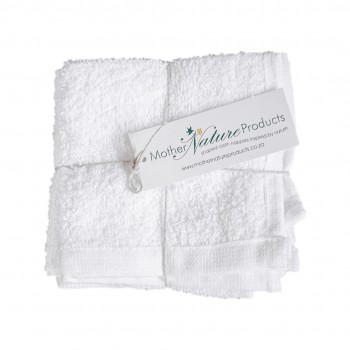 MONEY SAVER! ECO FRIENDLY! LOCALLY MADE!
100% cotton WASHABLE WIPES - 4'S
A set of 4 100% cotton toweling reusable wipes. Not only do these save money but they reduce the waste from using disposable wipes.
See "tea tree oil" for a natural wipes solution or just use with warm water or soapy water. Another great option is cooled rooibos tea in a spray bottle. The rooibos is a natural antibacterial solution but bear in mind, this solution can stain fabric! Wash used wipes along with your nappies.
We recommend 8-12 for full time use.