100% Pure Tea Tree Oil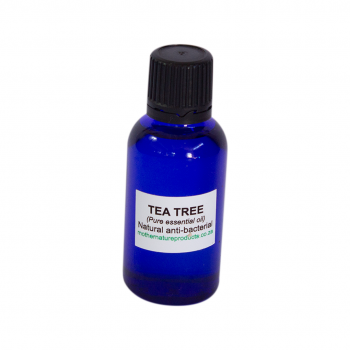 This bottle of pure tea tree was produced and bottled locally. Tea Tree oil is widely used as a wonderful natural antiseptic in the home. Try using it as a natural nappy pre-soak.
Use 5 tea tree drops in a bucket of water as a natural pre-soak for nappies or use as a natural antiseptic or bum wipes solution (also diluted). Try putting a few drops at the bottom of the dry lidded bucket whilst storing the used nappies waiting to be washed.
PLEASE NOTE: Some babies might have skin allergies in the form of a rash from the use of tea tree oil. If this occurs then discontinue using tea tree oil.
Size: 30mls