Washable Fleece Nappy Liners 5's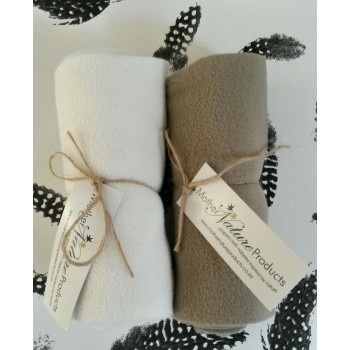 WASHABLE FLEECE NAPPY LINERS – 5'S

Made from soft microfleece these liners can be re-used several times over and washed with the nappies.
Because fleece is not absorbent moisture passes through the liner and is held in the nappy. The fleece liner, therefore, acts as a "stay-dry" barrier between the baby's skin and nappy. This makes them great to use at night and for babies prone to nappy rash.
The fleece liners can also be useful during the newborn phase with their runny poos; as they will protect the nappy from becoming heavily soiled.
To use shake contents into the toilet and place the liner in the nappy bucket.
Size: 15cm/ 30cm
Product Code:

WASHABLE NAPPY LINER

Availability:

In Stock