Cloth Nursing Pads for Breast-feeding Mothers 2 sets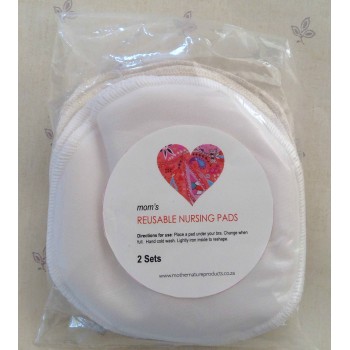 MONEY SAVER! ECO FRIENDLY! LOCALLY MADE!
WASHABLE NURSING PADS FOR BREAST-FEEDING MOM - 4'S
Super absorbent
Feel-Dry Effect
Breathable waterproofing
Un-bleached, natural cotton against your skin (wonderful for sensitive skins and sore nipples)
Economical and eco-friendly
Our packs of 4 pads are packed in a variety of the following pastel colours: beige, white, pink
Colour: White
Directions for use: Cold or warm wash by hand. Lightly iron to reshape on the un-bleached cotton side. Do not tumble dry.
Size: 12cm diameter
Colour: white, pink, beige sets