Rainbow Day or Night Cloth Nappy Cover/ Waterproof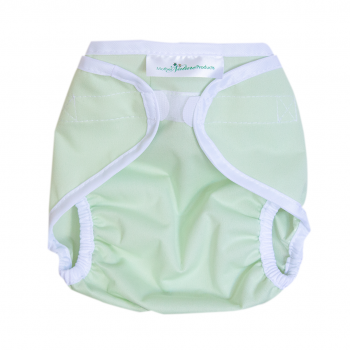 use over flats, fitted and pre-fold cloth nappies
Our latest design is a leakproof design with elasticized waist, and legs and a soft fabric inner lining with no elastic against the skin.

Easy to use and adjustable Velcro fasteners.
One cover can be re-used with several nappy changes before replacing by simply wiping the inside during changes & applying the fresh nappy on top.
Cool to warm wash.
To prolong the effectiveness keep the laminate (breathable waterproofing) out of direct sunlight/ heat exposure.
Sizes: small 2-7kg, medium 7-18kg, large 15kg plus