Budget/ Starter Pack : All-in-Three Nappy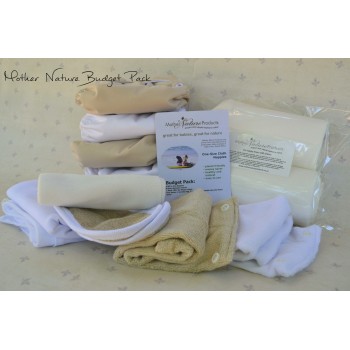 This pack makes a great baby shower gift. If you want to try out cloth nappies then this pack is for you! Use this as a starter and later add more nappies.
4 AI3 Bamboo or Cotton Nappies (includes cover plus insert)
2 Extra Nappy Inserts
1 pack of Biodegradable & Flushable Liners (100 per pack)
Free: 1 Laundry Mesh Bag, 2 Booster Pads, 2 Washable Fleece Liners & FREE DELIVERY NATIONWIDE
*NB: when ordering any of the set packs you will need to state which color nappies and inserts you want us to pack as well as the quantities (e.g. 2 pinks, 2 white nappies with white inserts, cotton or bamboo, etc- see AI3 nappy for options available). You can list your color options under notes at cart check-out.