Bamboo Reusable Nursing Pads for Breast-feeding Mothers - 2 sets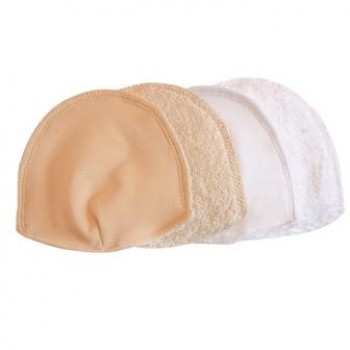 Washable and reusable breastfeeding absorbent pads for moms.
Absorbent and silky-soft bamboo toweling (with natural anti-bacterial properties) (wonderful for sensitive skin and sore nipples)
Breathable waterproofing
Economical and planet-friendly

Colour: 1 White Set, 1 Beige Set
Directions for use: Cold or warm wash by hand. Do not tumble dry or iron.
Size: 12cm cup shape (to fit discreetly into your bra)