Organic Goat's Milk Soap 100% Natural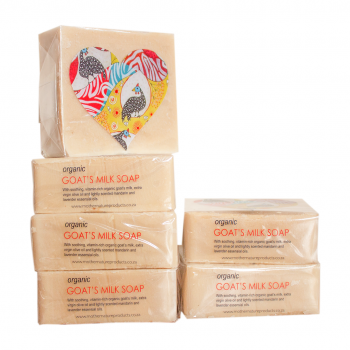 Our goat's milk soap bar is your ultimate everyday family soap. Made with soothing, vitamin-rich organic goat's milk, extra virgin olive oil, and lightly scented with mandarin and lavender essential oils.
This product does not contain any artificial colorants, fragrances, mineral oils, preservatives, detergents, or tallow. Our soap will not strip your baby's skin of its natural oils.
Natural goat's milk soap is gentle yet nutrient-rich, wonderful for ultra-sensitive skins such as newborns, eczema sufferers, the elderly, or anyone who wants only the best for their skin!!! Goats milk soap has a similar Ph to human skin, balancing the oil on your skin perfectly.
Size: 155gms #goatsmilksoap #naturalbaby